PAC-12 Portable Vertical Antenna Kit
The Ultimate Portable Antenna

PAC-12 Antenna Kit



PAC-12 Fixed Coil Antenna Kit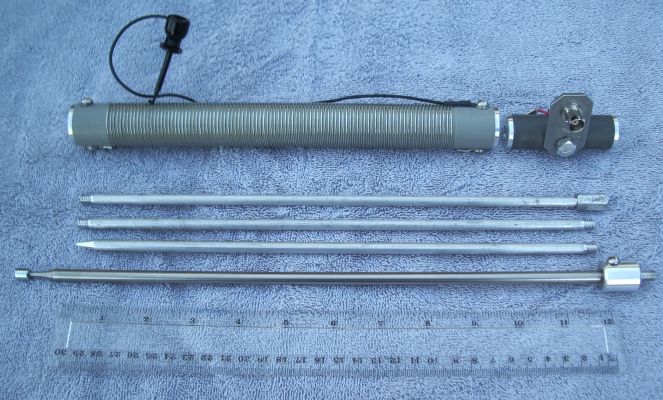 PAC-12 Multiband Coil Antenna Kit
Two PAC-12 versions are available:

Two PAC-12 versions are available:

The fixed coil version Includes a coil kit for 40M and two compact coil kits for two higher bands.
The multiband coil version includes a tapped single coil that covers 40-10M.

An optional 80M coil kit that works with either version is available
Both versions weight approximately 1 pound
Both versions cover 6M and 2M using telescoping whip only.
Radial kit and support spike included
Mounts on the spike or any standard camera tripod or 1/4-20 threaded mount,
An optional 1/4-20 to 3/8 adapter for use with 3/8 antenna mounts is available.
Assembled the PAC-12 is approximately 8.5 feet long
Breaks down and packs in 14 inches or less of space.
Ideal for travel, backpacking, emergency, ARES/RACES, and SOTA operation




Manuals and other useful information



PAC-12 Assembly Manual - V3.1

80 Meter Coil Assembly - V2.8



This group supports all Antenna Products


Ordering electronically by PayPal using the buttons below.
NOTE
When an order is placed through PayPal, shipping charges are automatically calculated then a confirmation email is immediately sent by PayPal. We also receive this same email, so please rest assured that we have logged your order into our books. No other order confirmation will be issued. Your kit will be shipped in 1-2 weeks after our receiving the order, unless otherwise stated. Thanks for your support.