10 Watt Single Band Amplifier Kit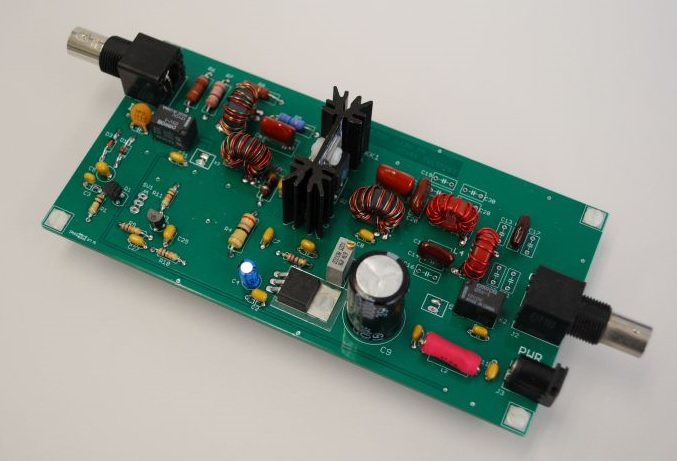 Our 10 watt single band amplifier kit is designed to increase the power output of low power transmitters It provides approximately 15dB gain and includes an input attenuator that can be configured to reduce power output of transmitters that are over 1W. It has automatic, RF sensed TR switching and can also be remotely keyed and locked out if needed by grounding one of two control lines. It is designed around a MRF 475/ 2SC1969 transistor along with diode controlled temperature feedback for the adjustable bias circuit to maintain the bias current at a constant level.


Approximately 15dB gain amplifier using 2SC1969
Board size: 3 x 6 inches
Automatic TR switching
Manual remote keying and lockout capability
Temperature compensated bias circuit for maintaining good linearity
Single band with elliptic low pass filter to provide good rejection of harmonics
Designed with user configurable input attenuation for transmitters from 100mW to ~2W
Manuals and other useful information

10 Watt Amplifier Manual


Ordering electronically by PayPal using the buttons below.
NOTE
When an order is placed through PayPal, shipping charges are automatically calculated then a confirmation email is immediately sent by PayPal. We also receive this same email, so please rest assured that we have logged your order into our books. No other order confirmation will be issued. Your kit will be shipped in 1-2 weeks after our receiving the order, unless otherwise stated. Thanks for your support.