10 Watt Single Band Amplifier Kit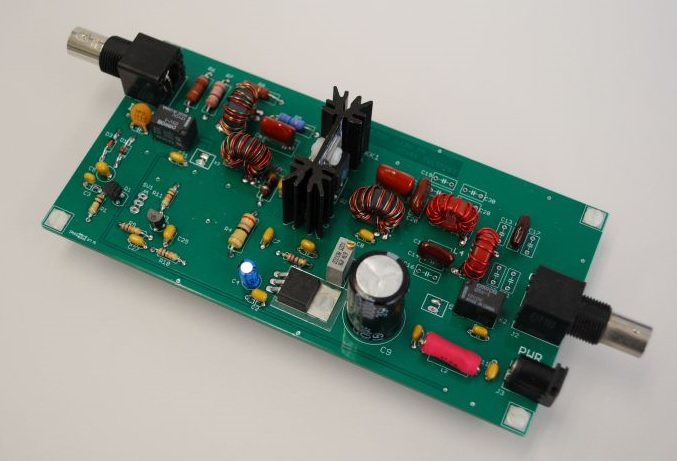 Our 10 watt single band, linear amplifier kit is designed to increase the power output of low power transmitters and is capable of operating in a fully linear mode for CW, SSB and Digital applications.


Available for either 40, 30 or 20M bands
Provides up to 15dB gain.
Based on an RF transistor: 2SC196/ MRF475.
Automatic TR switching with manual remote keying and lockout capability.
Adjustable, temperature compensated bias.
Elliptic low pass filter.
User configurable input attenuation to match transmitters from 100mW to 3W.
Board size: 3 x 6 inches.
Manuals and other useful information

10 Watt Amplifier Manual (3/25/2017)


To order this kit, use the buttons below
NOTE
You can view shipping charges in your shopping cart before making payment. Payment can be made by Credit Card, Debit Card or by Paypal. We receive an automated notification when you complete payment and your order will be shipped as soon as possible unless otherwise stated. Thanks for your support.